Understanding the Incoterms in various mode of Transportation
Date: January 2018
Time: 9 am to 5 pm
Venue: TBC (around town area)
Program Overview
The newest set of international trade terms are the Incoterms® 2010 rules created by the International Chamber of Commerce which define responsibilities, risks, and costs of the seller and buyer for delivery of goods under sales contracts. The new Incoterms® rules take into account the latest developments in commercial practice, and the updates, add two new rules and deletes four of the former rules. With effect from January 1, 2011, the updated rules became effective.
These trade terms provide a uniform set of rules to assist buyers and sellers in stating each party's obligations under an international contract. The rules have been developed and maintained by experts and practitioners brought together by ICC and have become the standard in international business rules setting. They help traders avoid costly misunderstandings by clarifying the tasks, costs and risks involved in the delivery of goods from sellers to buyers. Incoterms® rules are recognized by UNCITRAL as the global standard for the interpretation of the most common terms in foreign trade.
The Incoterms rules are an internationally recognized standard and are used worldwide in international and domestic contracts for the sale of goods. First published in 1936, Incoterms rules provide internationally accepted definitions and rules of interpretation for most common commercial terms. Incoterms streamline and remove some of the ambiguity that can occur in a contract to provide a basis for dispute resolution.
®"Incoterms" is a trademark of the International Chamber of Commerce.
Key Takeaways
Understand the major revisions of Incoterms 2010

How you can use them effectively in doing your business eg when parties speaks different language, countries etc

Promote professionalism by enhancing the skills and knowledge by obtaining good understanding for Procurement and International Supply Chain Management.

Apply Incoterms correctly in their respective organization.
Program Outline
ICC INCOTERMS 2010

Definition of the 11 Incoterms 2010

Review of the different groups of terms
Transfer of Risk from the Seller to the Buyer
Responsibility for Insurance
Costs associated with each Incoterm
Importance of applying the Incoterms 2010 terms correctly.
Examine the costs, responsibilities & rights associated for the Buyers & Sellers
Learn the applicable Incoterms under different transport modes
Understand the critical points in Incoterms
Methodology
Class Lecture
Group Activity
Case Study
Class Team Presentation
Who Should Attend?
Personnel from Procurement/Purchasing
Personnel from SCM Logistics
Sales and Marketing Personnel
PS: Contents will be contextualized to ensure that it is relevant to the respective Industry
Benefits of attending this program and what questions this training program answers to:
This program is been specially designed to be part of Continuous Learning for those in SCM Logistics Management. The key earnings from this program would enable participants to apply it back to their work place as appropriate.
Course Duration:
I full day program and to be designed accordingly to the target audience.
Program Fee
$399 (Government Funding available*)
* Terms & Conditions Apply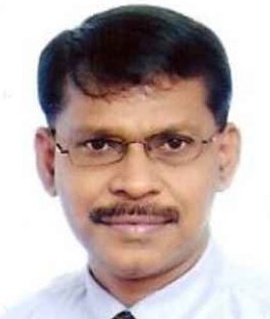 SM SYED ALI -TRAINER PROFILE
SM SYED ALI SM Syed Ali is currently a Regional Training Director – Learning & Development in Purchasing and Supply Association Singapore (PASAS) Education. Syed Ali also facilitates Training & Consultations related work for SPRINGS S'pore, TRUST Management Centre (TMC), Supply Chain and Logistics Academy (SCALA), Singapore Logistics Academy & Informatics Global for their local […]
Click here to learn more
When and Where
Date:
January 2018
Time:
9 am to 5 pm
Venue:
TBC (around town area)

Discover your Dream Job
Find your career opportunities at our jobs portal.
Get Started
Read more
Our Partners