SCM Program Using Logistics & SCP to Improve Service Levels
Using Logistics & Supply Chain Process to Improve Service Levels, Business Processes and Driving Cost Down
Date: 24 & 25 January 2018
Time: 9 am to 5 pm
Venue: TBC
Understand what supply chain management is fundamentally about
Mode of Transportation
Warehouse and Distribution Management
See that movement to the customer is all that adds value
Value of SCM Logistics Technology
Work better with all of the supply chain players (both internally and externally)
Inventory Management – Apply key techniques to control lead time and the movement of goods and materials
Apply the key rules of Effective Supply Chain Management to your business
Key to Achieving SCM Logistics Chain Excellence
Benefits of Collaboration in SCM Logistics
Common Myths about SCM Technology
Skill Sets required for SCM Logistics from a CEO's Perspective
Key Takeaways
In this course, all participants will discover and learn: Upon completion, participants will be able to identify current issues in SCM Logistics Arena and the changing role of SCM Logistics Managers and Supervisors.
Facilitate writing job specifications and identify core competencies e.g. HRMs
Assist and motivate new employees in SCM Logistics for a good head start
Enhance healthy relationship with SCM Logistics personnel in your organization
Facilitate in developing of company Key Performance Indices (KPIs) that involves SCM Logistics
Who Should Attend?
Workshop session will be contextualized to ensure non SCM Logistics Managers attending would also benefit from our Interactive and Activity Based Program.
Managers, Department Heads and Supervisors
Non SCM Logistics Supervisors, Managers
New SCM Logistics Executives
Personnel without any SCM knowledge assuming new responsibilities in SCM Logistics as part of their internal transfers
Those who need to develop their limited understanding about Supply Chain Management
Those who are looking for business gains and benefits from managing their supply chains more effectively
Benefits of attending this program and what questions this training program answers to:
This program is designed in the interest for those who have very little or no prior knowledge and keen to understand about SCM Logistics. This program is also suitable for those who want to consider SCM Logistics as part of their new career development.
Testimonials
"I'm glad to meet and have training with Pak Syed. He unlocked my new perspective about supply chain as he has complex and wide knowledge. He supported me to always learn and develop my skill set in supply chain. Last but not least, his practical experience gave us new way of thinking and emphasizes the value of supply chain much deeper"
– AfdalRitzky, System Development & Management Professional
"Mr Syed is a great SCM Trainer and Coach who is also very humble. I learned and inspired robust SCM Skills from him, start from very fundamental tools (e.g. JIT, EQQ) until Internet of Things (IoT) and Drone Technology which can boost our SCM productivities."
– R.BeniadiSetiawan, Santos Ltd
Program Fee
$699 (Government Funding available*)
* Terms & Conditions Apply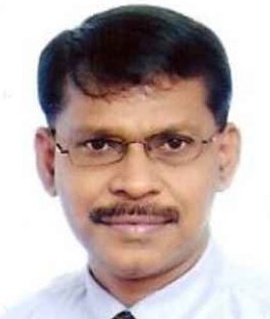 SM SYED ALI -TRAINER PROFILE
SM SYED ALI SM Syed Ali is currently a Regional Training Director – Learning & Development in Purchasing and Supply Association Singapore (PASAS) Education. Syed Ali also facilitates Training & Consultations related work for SPRINGS S'pore, TRUST Management Centre (TMC), Supply Chain and Logistics Academy (SCALA), Singapore Logistics Academy & Informatics Global for their local […]
Click here to learn more
When and Where
Date:
24 & 25 January 2018
Time:
9 am to 5 pm
Venue:
TBC (around town area)

Discover your Dream Job
Find your career opportunities at our jobs portal.
Get Started
Read more
Our Partners